Your favourite resin art supplies
Shop Epoxy Resin, Pigment Pastes, Glitters, Mica, Chameleons & much more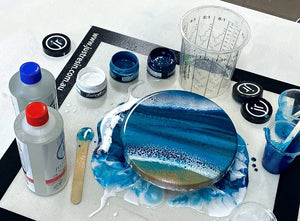 Resin Colour Palettes
Save yourself the time of trying to find the perfect combination of colours - we've done the work for you!
Resin & Resin Art Supplies Australia
At Just Resin, we have everything you need for your resin art projects, from Epoxy Resin, Pigment Pastes & Powders, Polymer Clays to Resin Tools, Silicone Moulds and Accessories. We even offer bulk orders for those who are looking for larger quantities. If you're a beginner or experienced, our range of resin art supplies is designed to meet all levels. We offer premium service and our team is always on hand to help you decide what's right for you. Our aim is to be the local Australian go-to supplier for all your resin art supplies. Shop now at Just Resin for all your epoxy resin needs today!